Peel the layers
The inspiration from this topic came from Rumi's quote "show me anger and I will show you hurt. Show me hurt and I will show you love. Peel the layers if you care".
Such a wonderful thought - "peel the layers". Lot of psychology is based on this too and lot of inner work gurus do is to get away from the layers and identify the core.
I had a spiritual experience yesterday in something as simple as fireworks. Though they were the biggest firework happening this year (2021) in Nashville. First few minutes were 'normal'. We all were in awe and appreciated it and thought they ended. But fireworks continued. So the next few minutes for me were to burst away all negativities - criticism, judgement, too much advising, body shaming etc. and I thought the fireworks were over.
But it continued! So next time was to bring in all the positivity. Blessings, showers of grace, gratitude, happiness, achievement, family …the list goes on on all. All bursting with energy! And the fireworks were over.
Not yet. So next phase we are done with both positive and negative. So only Krushna (God) remains. And the next set was all forms of Him. Everywhere. Omnipresent. Omnipotent. Omniscient.
The fireworks still continued. Now we are down to nothing. Just energy. Bubbling and vibrant. Untainted. Pure.
The fireworks show helped me peel the layers. Next time I feel an emotion, I am going to go deep into what led it and what is the layer behind it.
How have you been peeling the layers?
Layer after layer
Needs to be peeled
To get to the essence
A new discovery
With each layer
The journey is long
And tedious
But worth it
Who is fortunate?
The thought of this topic came from a question asked in Ashtavakra Gita by Sri Sri Ravishankar, the question was "Who is fortunate?" Are the ones who are wealthy fortunate? Are the healthy people fortunate? Are famous people fortunate? He answers that it's the joyful people who are fortunate.
That got me thinking. Whom do I consider fortunate? The first answer that came to mind are the people who have experienced deep love whether from our beloved, children, parents, siblings or friends. The love that really pushes the boundaries of expanding who I am.
Fortunate are also the ones who have experienced devotion. It's when I get goose bumps singing. Again, its transcends me to a state of consciousness beyond the day to day.
According to Shrimad Bhagwat, fortunate are the ones who are inclined to read and understand the knowledge. Fortunate are also the ones who have gurus or mentors.
It takes me back to gratefulness. There are countless things I am grateful for. It's also interesting how I believe I am fortunate by comparison – especially when I hear stories of loss of health or loved one or job, all the things I take for granted. I live in a peaceful country, have good neighbors, a loving family, good health with all necessities of life taken care off. I am fortunate and I am grateful.
I do agree that the people who are joyful are for sure fortunate. Sri Sri's answer reminds me that saints are happy no matter what. They are happy without any qualms. It is quite a fortune to develop that mindset.
Who do you believe are fortunate?
I am fortunate
I am grateful
I am joyful
I am loved
I am blessed
I feel His love
I feel His Grace
I feel His presence
I sure am fortunate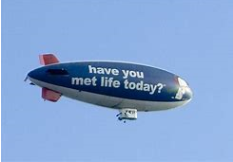 The thought of this topic came from a tagline of Metlife. I find this line to be so inspirational. For me, "Have you met life today?" is the perfect topic for today.
What is meeting life? Is it just that we are alive so we have met life? Or is it the 'liveliness' within that talks to meeting life?
When I think of life, I think of energy and movement. I think of liveliness, laughter and love. I think of breath. I think of the beating heart and I think of warm and tender hugs.
I asked this question to my mom. Her answer was deep. She feels she has met life when she is creating something – a poem, an idea, a song and an exquisite dish or when she hears music or when she meets a friend suddenly or when she is centered and feels His presence. My dad on the other hand feels he has met life when he sees beauty in nature. A beautiful sunrise, the sound of a melodious stream, a blooming lotus or a genuine smile.
I am always intrigued at how people make choices specially in terms of meeting life. How have people around me met life? I have seen a 24-year-old wasting life in drugs and I have seen a 60-year-old taking dialysis every week with a smile and celebrating life. I have seen a 40-year-old, detected with cancer, living each day and meeting life right now, in the present. And I have seen my own 7-year-old celebrating and at times sulking at life.
As I introspect these and many other lives, I hope I can meet life gracefully, graciously and gratefully and I hope I can meet the 'life-force' of life in this lifetime.
So, how have you met life today?
Deep eyes
Intense
And mysterious
Loving
And wise
Truthful
And trusting
Passionate
And grateful
The deep eyes
That have met life.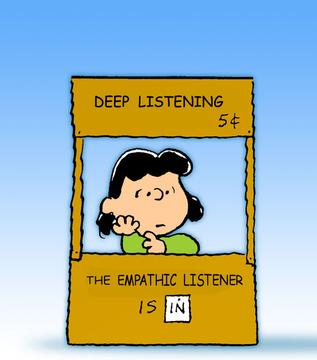 This topic was inspired from a radio talk of a person going on a "Listening Tour". Implying just go and listen to thoughts, concerns, ideas , without finding justifications but with the mindset of reaching out and understanding. I decided I need to go on my own listening tour both intrinsically and extrinsically. Extrinsically it implies listening to my loved ones and intrinsically listening to my body, mind and soul.
As I started my tour, I was reminded of a quote, "The biggest communication problem is we do not listen to understand, we listen to reply". I made a commitment reminding myself of the principle of listening. I will listen. I will not find reasons or excuses to justify myself. I will simply listen and seek to understand.
The question I asked on my listening tour – starting with my loved one, my husband was "Is there anything I do that annoys you?" My husband's first reaction was "Is this a trick question? Am I in trouble"? He is funny! As I explained my context, he mentioned that I could pay more attention to cleaning and picking up after myself. I have taken the feedback seriously. Part of the issue is, I don't even notice it. So now, as I leave a room, I put my "Pranav" cap on to figure out what would he see. I think he will say I have improved!
I have then asked my mom if she notices anything that I need to work on. She responded I need to pay more attention to being gentle. As I get crunched to complete an activity, I start getting edgy and blunt. I sure know that is true! I am still working on it.
The other question I ask on the listening tour is – "Is there any advice you would give me at this moment?" My husband would say "Find your happiness" and I would say "Focus on staying blissful".
I start my intrinsic journey and ask, what is my body telling me? I do the body scan. I listen. I hear the body wants to be pampered (may be massage is overdue) and pushed (exercising).
On the listening tour with my mind and soul, I hear continue to find your quiet time and continue to listen! Let the tour become a frequent phenomenon.
Being on the listening tour has been fun. How would you feel on embarking on your own listening tour?
I am here
To listen
Attentively
Fully
I am here
To hear
To learn
To improve
I am here
Now
Asking for your advice
To commit
And to grow


The credit of this poem goes to the Art of Silence retreat at Boone, North Carolina by Art of Living Foundation.  It was amazing!  The picture and poem capture the connection I felt with the universe.  





In Silence
I am
with myself




Attentive
and
Aware




Watching my thoughts
and letting them go




In Silence
I am 
with my Self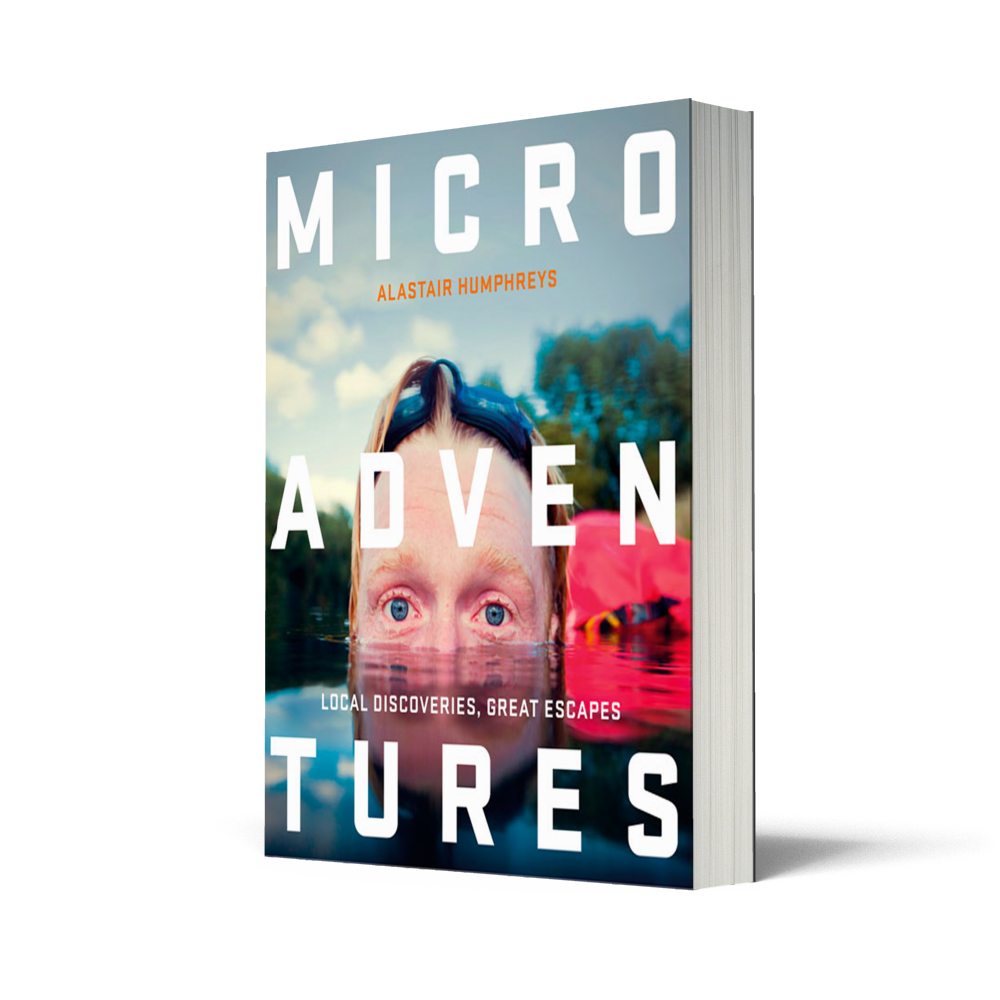 This topic is inspired by an avid biker, blogger and author Alastair Humphreys (www.alastairhumphreys.com) who has written this book called Microadventure. The author has an interesting concept. He says 9-5 we are at work but 5-9 is for ourselves. In this 5-9 time lets enjoy some micro adventures. On his website he gives various ideas on how we can create our own micro adventures. Its sure worth a read.
I got introduced to his author by my friend and colleague Mike Dits. This young man has decided to cycle around the world and learn about renewable energy. He quit his well-paying job and decided to pursue his dream. He is on a world adventure!! Follow his adventures at www.renewride.com
For some people adventures are big and bold – like Mike and my brother. With my brother, I remember him climbing on the first floor with his bare hands, jumping in the ocean to swim, riding his motorcycle for 60 days and walking miles to reach new cities. Just yesterday he was talking about earning money or winning a lottery to be one of the people who can go to space. I on the other hand have always played it simple. When I was a kid, I had a game called "going on adventures". I and my friends would go to places that were not very safe to visit. We went on construction sites, climbed up trees and tried to explore new roads. I don't think I can ever be the full-blown adrenalin or adventure junkie. I think the 5-9 microadventure is an awesome concept developed just for me!
For all the complaints I have with time, I do have 5-9 and I do have weekends. So what can I do in this 5-9 that makes me feel more alive and adventurous. For me, the 5-9 micro adventure doesn't just mean going hiking or swimming. Its micro vacations, micro spiritual pursuits, micro health pursuits, micro knowledge ventures or even micro experiments. A micro vacation for me is taking a walk. Micro spiritual pursuits are practicing gratitude or mindfulness. Micro health pursuits are 40 days of Tai Chi and micro knowledge venture is reading book and taking courses to improve my writing. I consider all of it that helps me feel more alive.
It also reminds me that I need to treat the 5-9 time with respect and not simply that I am done for the day and now I should watch TV and relax. The attitude change itself has done wonders. Currently my micro-experiments are experimenting different cooking and cleaning up 'Marie Condo' style implying really giving away things I haven't used.
The crux is how can I have some fun micro adventures to feel more alive! What is on your 5-9 micro adventure list?
5-9
The gift of time
Unacknowledged
And undiscovered
5-9
That's my time
To live
The way I want to
5-9
Adventures and experiments
Fun and freedom
Experiencing and celebrating life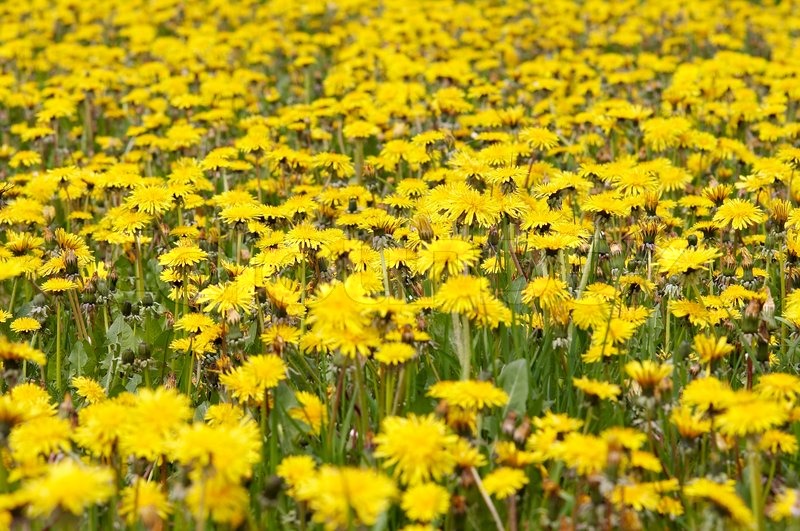 The thought of this came from an article in Conscious Community magazine by Allan Cohen. The author inspired the thought - redefine success as inner peace.
That led me to thinking, "How do I define success?" Is it by money earned? Is it by Job Title or by driving impact at work? Is it by progress on the spiritual path? Is it by inspiring others or spreading joy?
The author asks us to redefine success as inner peace. The question then is, when do I feel peaceful? The author recommends using the compass of joy to identify those activities. Let's do the activities that help cultivate inner peace and get away from those that take away peace.
For me, music is an activity that gives me peace and leaves me energized. Just yesterday I drove 20 minutes to meet my group and we all sang for 2 hours. Post the session I felt energized and I enjoyed every minute of it. I felt tired in the evening but it was well worth it. The question I ask myself is do I feel joyful or drained post an activity? Quite a few times after watching TV I feel drained. That tells me to not go on that path – the path that leaves me yearning for inner peace.
Redefining success as inner peace is hard. Imagine the conscious questioning, am I feeling peaceful? If not, how will I get there?
I define success as abundance and inner peace. Abundance of love, life and certain material comforts - a nice home, good books and ability to afford luxuries. Abundance also implies inner prosperity and joy.
What is your definition of success? And what compass do you use to measure it?
The green fields
With loads of yellow dandelions
Swaying in the wind
Joyful Abundance
The blue sky
Protecting and Nurturing
A new avatar everyday
Limitless Abundance
My heart
Grateful and blissful
Soaked in His love
Eternal Abundance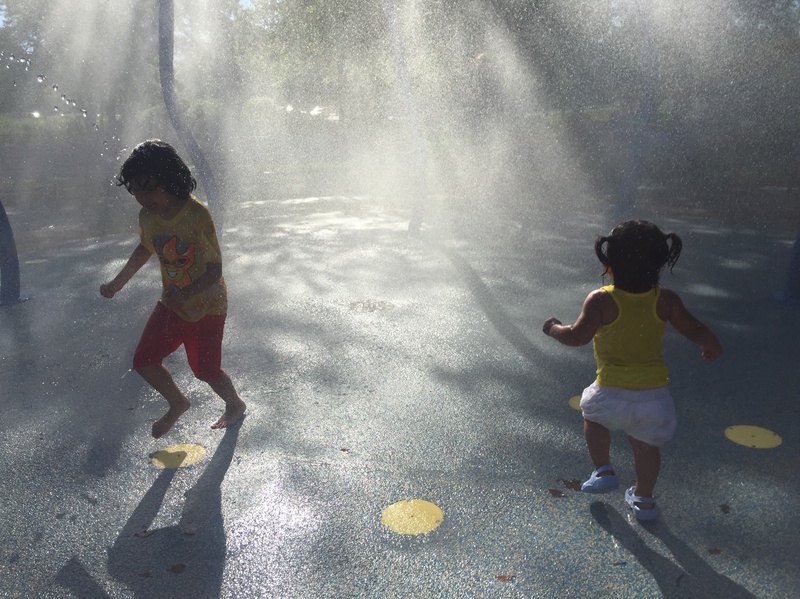 The credit of this topic goes to my 5 year old Ashna. Summers are a lot of fun for her. She enjoys playing out till late, especially with the scooter and on splash pad. These days I hear her say "I had the best day ever". It sure doesn't take much to please little kids! As the saying goes "Enjoy today as this is the only time you will get to live it".
I have a lot to learn from this. Everyday could be the "best day" in some aspects. Either, our expectations are too high for the best day ever or we haven't really defined our best day ever or we have an attitude of finding faults. I have often heard people say "it was a wonderful day but it was too hot". Why can't we just stop at "it was a wonderful day". Let's think what will our best day look like? It it that lazy day spent on a beach enjoying nature's magnanimous style? Is it spending time with our most loved ones and talking about life experiences? Is it connecting to the divine in a way that we haven't experienced before?
I enjoy asking myself – how am I feeling at this moment? Do I say I am feeling blissful, anxious, tired, joyful or grateful? These help reflect my state of mind. I hope I can correct it to make that moment the best moment ever!
Yesterday I had the best day ever. It was the weekend. I and Ashna slept in. On waking up I enjoyed a nice cup of coffee and toast with my husband Pranav. Then we all played in the water and I got some "my time" to be centered. I made one of my favorite meals, relished it and food coma set in. Post that, we went shopping, enjoyed the summer sun, spent some time with friends and at night watched "Brooklyn" a beautiful thought inspiring movie. It was a wonderful day!
Is today going to be the best day ever? Rather am I going to make today the best day ever?
A heartfelt laugh
A tight hug
It's the best day ever
A quiet walk
A melodious tune
It's the best day ever
A hot cup of coffee
Ready and served
It's the best day ever
A long talk
And lightened heart
It's the best day ever
A naughty smile
Playful mischief's
It's the best day ever
Centeredness
And a connection
It's the best day ever
A few tender moments
Summing up
To the best day ever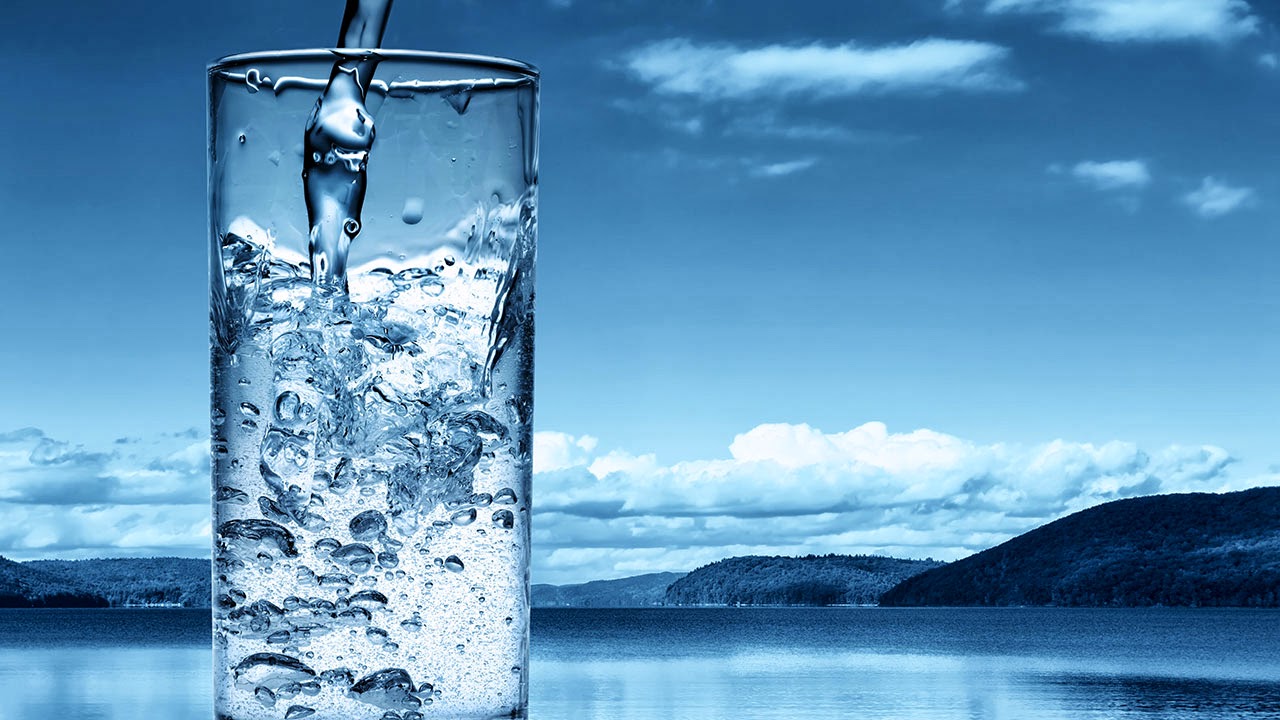 The thought of this came from an article in the newspaper – "Fill your life, Seal your life, Heal your life". I focused on the first part "Fill your life". The question being, fill your life with what?
Fill your life with fun, with scriptures, with friends, with love, with happiness, with contentment, with courage, with purpose or/and with faith. I think the list could go on and on. It's a fun exercise to think about what is filling up my life or what do I want to fill my life with?
The next question then is what do you fill your time with? Is filling up your life and filling up your time separate things? Are they related?
I fill my time with work and I fill my life with contentment
I fill my time with family and I fill my life with love
I fill my time with scriptures and I fill my life with purpose
Hence, I am very stingy when it comes to time. I protect it very strongly. I usually don't prefer going along with someone's programs just to fill time. I may go for the company or to fill my time with friends but not just to kill time. The question is if I am not filling my life then what is my life being filled with?
I have observed that as life situations change, life tends to be filled with different things. Right now, as my job hunt continues, time is filled with job applications, researching companies, interview preparation and playing the waiting game. I guess,
I fill my time with job applications and I fill my life with hope
Overall the question still remains are we true to filling our time and filling our life with things we really want? Are we centered and aligned to our life purpose? Are we living the day as the model day of our lives? Do we have enough fun things to fill our time which will enhance life? Do we the strong intent to 'fill our life'?
I fill my life with activity and productivity comes along
I fill my life serving and generosity comes along
I fill my life with writing and wisdom comes along
I fill my life with singing and music comes along
I fill my life with kindness and love comes along
I fill my life with courage and strength comes along
I fill my life with smiles and happiness comes along
I fill my life with faith and God comes along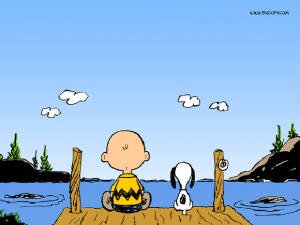 The thought of this topic was inspired by Wayne Dyer's book "Change your thoughts- Change your life : Living the wisdom by Tao". He expounds on the 81 verses by Lao Tzu, the ancient Chinese saint. In one of the verses, he talks about "Unhurried ways". I am experiencing this phenomenon of no urgency or unhurried ways myself as I am in job hunt mode and I have the gift of time. As William Henry Davies magnificently puts in in his poem Leisure
What is this life full of care
We have no time to stand and stare
No time to stand beneath the boughs
And stare as long as sheep or cows
No time to see, when woods we pass
Where squirrels hide their nuts in grass
No time to see, in broad daylight
Streams full of stars, like skies at night
No time to turn at Beauty's glance
And watch her feet, how they can dance
No time to wait till her mouth can
Enrich the smile her eyes began
A poor life this if, full of care
We have no time to stand and stare
I especially like my mornings with this feeling of 'no urgency'. Usually I am nagging Ashna to get ready quickly so we can rush out, drop her to school and head to work. Now, it's a relaxed morning. We enjoy a few more hugs before time strikes its call! Pranav calls it a mindset and yes it is one. A mindset of enjoying time flow, enjoying being mindful and not being captured by the clock. Lao Tzu reminds us to trust the Tao and enjoy what the Universe sends your way.
The caution however is not to let unhurried ways lead into inertia and being lazy. Activities do expand to fit in the time. To counter this, I have made a resolution to be productive. I am confident on my ability to find fun things to fill my life.
I now see how saints live and enjoy this mindset of unhurried ways, how they are calm and centered and how they surpass being captured by time! I believe I have to learn to truly be fully present. I am a stickler of finishing tasks (and I am sure this brings a super big smile on my brother's face as he teases me about it all the time!). With that, my mind hovers around mundane tasks instead of enjoying these unhurried present moments. The goal is clear – have both a mindset of no urgency and being present thus truly enjoying this moment to stand and stare.
How have you experienced unhurried ways in daily life?
A candle
Slowly burning
And
I watch
The flame
Stable &
Flickering
Alive &
Restless
Unaware of the
Light its spreading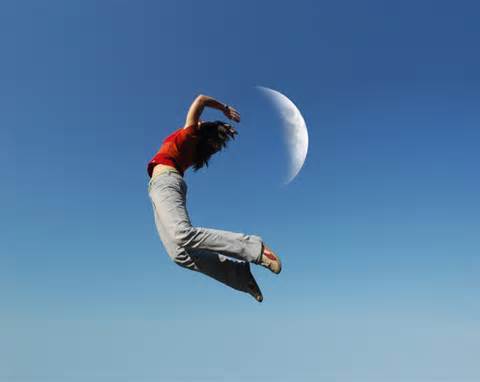 We were flying back from Bermuda. It's a beautiful, small country with the pretty pink sand beach. The water is a gorgeous blue, clear, warm and welcoming. There I came across this thought from an article "Do things that make you gasp".
This thought goes perfectly with my one-word resolution for 2016 - it's the word "Courage". Doing things that make you gasp needs courage. Courage to not let fear of doing it or fear of failure stop me!
The thought also hits on one of the secrets to happiness. If we do things that make us gasp, it will create more enthusiasm in our lives. A little bit of adrenalin is a good booster! Though lets be cautious not to become adrenalin junkies.
The important word for me is this sentence is also the word "you". It doesn't talk about what will make the world gasp. It is saying what will make "me" gasp. The three things recently that have made me gasp are :- a) Quitting my job without having another one in hand b) Travelling with my little one Ashna to India on Standby c) Travelling with just hand luggage to India (to provide context usually we would have 4 bags each of 50lbs and instead we came in with only carry-on bags). All of these, I haven't done ever and all of them have made me gasp. I now have this restless but happy energy and a few butterflies too. Things that make you gasp can tickle too!
A jump
A swarm of butterflies
A brake released
An unstoppable momentum
Gasps!
The energy free
Showing off
Restless and happy
I observe
I experience
I enjoy
Freedom!
/